Johnny Johnson's Spitfire Mk IX (The Beer Wagon)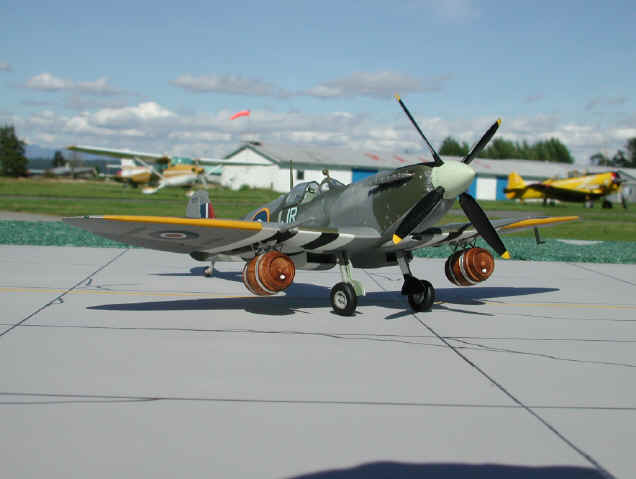 After D-Day, the Canadian pilots of 127 Wing RCAF were in France and in terrible need of refreshments. Wanting cold beer, they used the boss's airplane (Johnnie Johnson) as a flying refrigerator.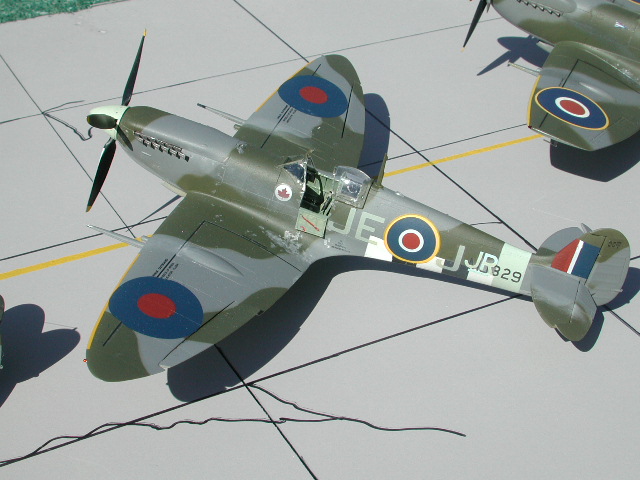 This is the ICM Spitfire MkIXc with Ultra Cast seat, control surfaces, exhausts and wheels. It is finished with Polly Scale paints and decals from the spares box. The beer kegs came from the model ship parts box at Burnaby Hobbies.