Gloster Meteor III
A Tamiya Kit in 1:48 Scale
In mid 1945 the Royal Canadian Air Force took delivery of two Gloster Meteor MK IIIs for testing as the first jet fighter for the air force, in competition with the DH Vampire Mk III.
The Air Force argued for a twin engine fighter that could be safely used over the vast unpopulated areas of Canada. Unfortunately the age-old political decision of cost over operational requirement would have the RCAF purchasing 85 Vampire F3s, most of which would go to the Reserve Squadrons.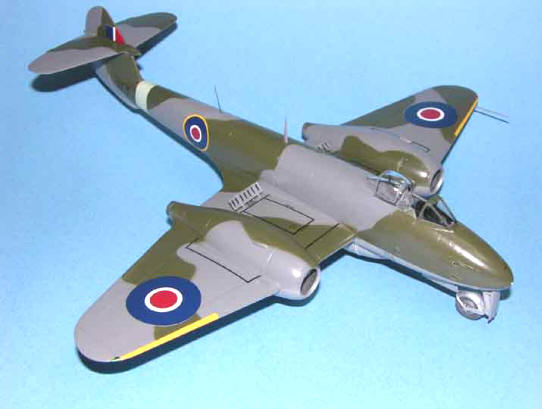 The Meteors operated out of Edmonton with the Winter Experimental Establishment and on 29 June 1946, EE311 was being flown to Trenton when over northern Ontario F/L Bill McKenzie experienced problems with the jet and rather than bail out, he elected to "ditch" the aircraft in a lake.
Twenty six days after ditching successfully McKenzie walked out of the bush to safety.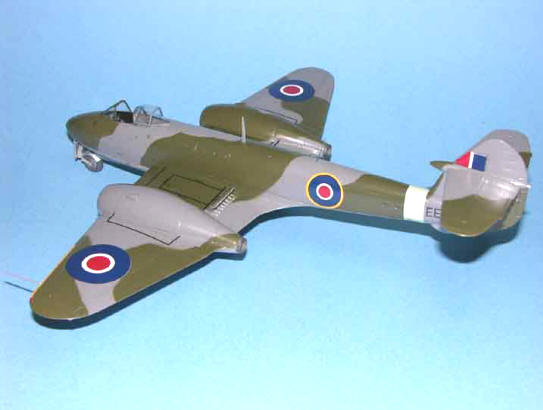 This kit was one of the best fitting and therefore easiest kit that I have ever built. The only additions made to the model were the photo-etched seat belts. Anything else would have been a waist of time.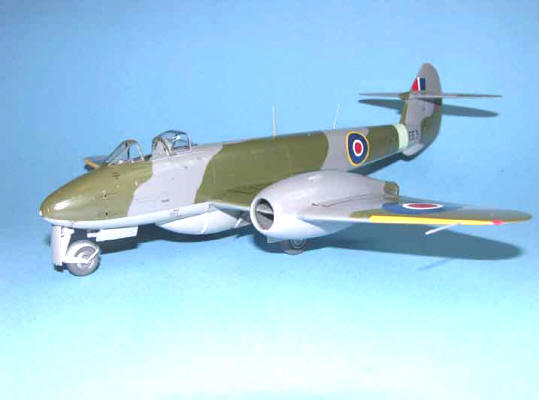 The second Meteor operated out of Edmonton was damaged when descending too rapidly through cloud, the pilot had to pull too many "G"s to avoid flying into the ground. This was important to the British as they had lost a few Meteors to unknown causes and the structural failure of the tail gave them the answers needed to fix a very dangerous situation.
Meteor EE311 was later salvaged from the lake in Northern Ontario with very little structural damage. It was then dismantaled and returned to England.