418 Squadron Mosquito MkVI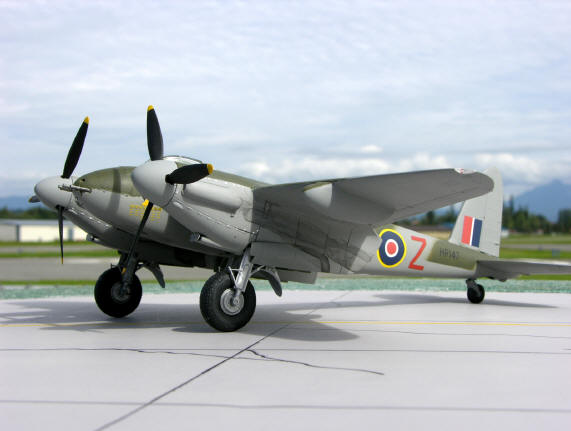 This Mosquito Mk VI is the Tamiya kit with Polly Scale finish and after-market decals. It represents "Hairless Joe" flown by Russ Bannock, Commanding Officer of 418 "City of Edmonton" Squadron.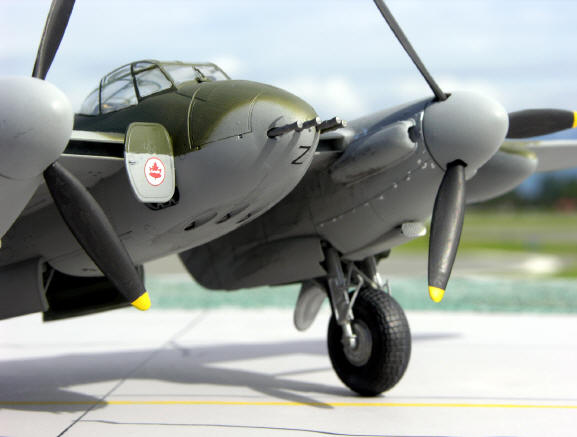 The weathering was done using thinned Polly Scale paint, chaulk and graphite applied with a Q-Tip.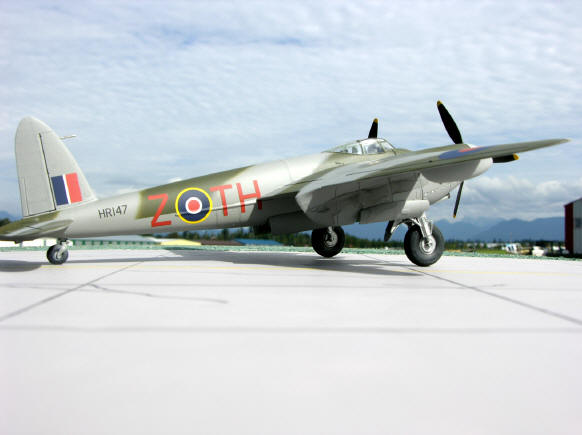 Other than the hard line tape mask along the fuselage, all of the camouflage pattern was shot free-hand using my battered old Pasche VL airbrush.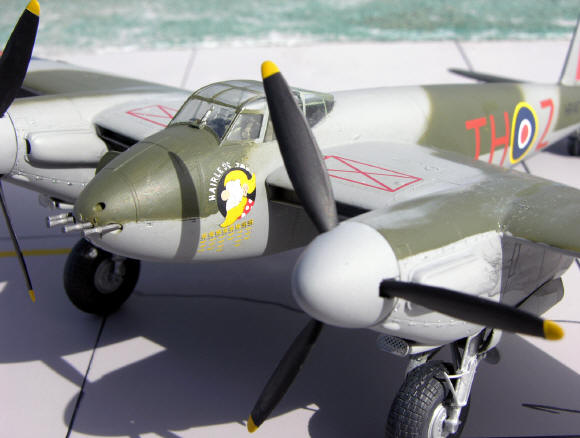 The photos were taken with a Nikon 8700 digital camera set on macro with aperture priority.